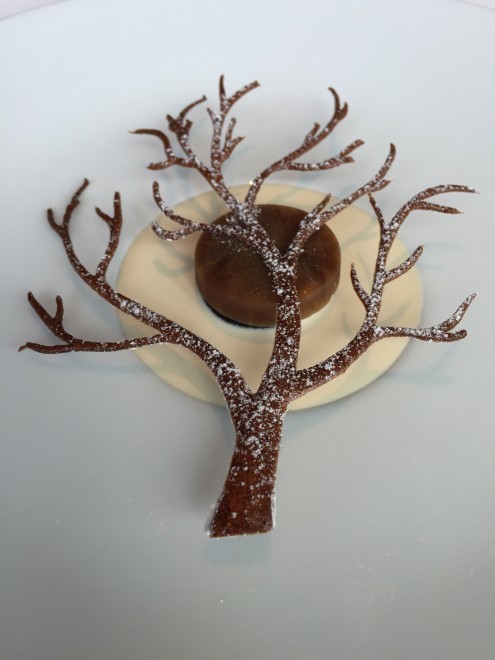 From Our Restaurant Archives:
Geranium was very different than what we expected and what we have experienced in the past. Located in Copenhagen, Denmark,  Geranium showcases its short growing seasons and food staples in a way that had us rethinking our opinions on Nordic fare. Most notably, the Danish focus more on vegetables than Spanish and American chefs. It was a refreshing splurge, one that allowed us to enjoy every course without over-indulging.
Geranium has 21 courses on their lunch menu. Some were 1-2 bite wonders or to clean the palate for the next course. Some electrified our taste buds, and we would have been happy with just that course. This is where we met the restaurant critic who recommended Relae to us along with many other restuarants across Europe. Here are a few that exemplified perfection in structure, texture, taste and presentation: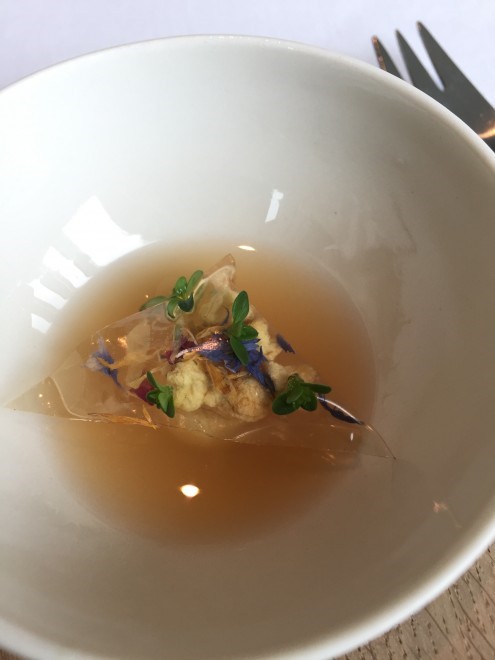 Dried Apple with Flowers Ravioli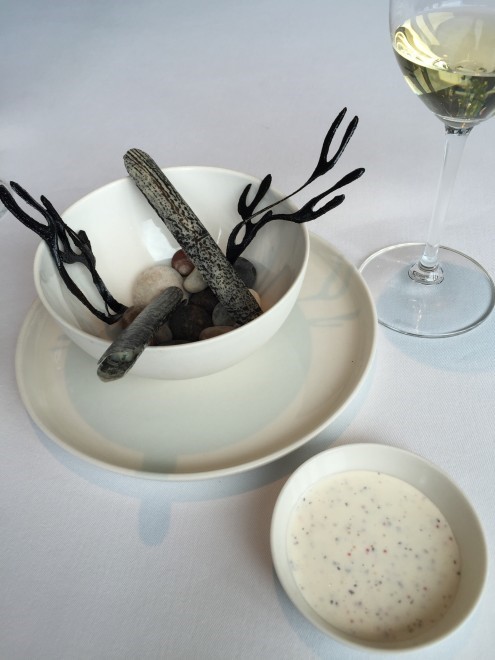 Seaweed and Razor Clam in an edible shell of rice paper colored with squid ink.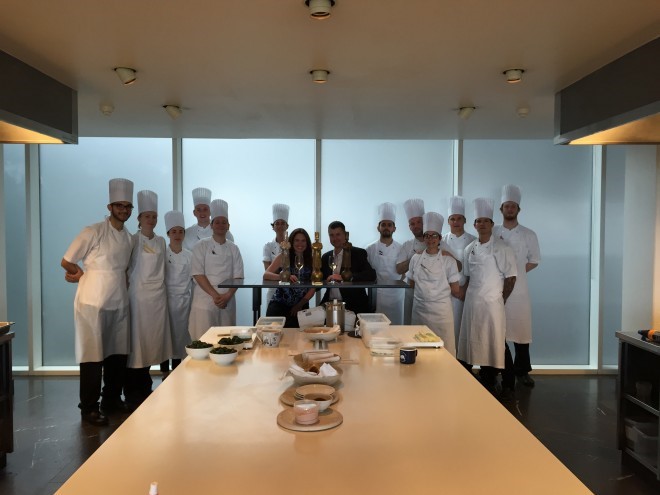 Kitchen with the chefs. They served us one of the courses here in the kitchen; cep soup, truffle & egg yolk, and were kind enough to interrupt their routine to take a picture with us!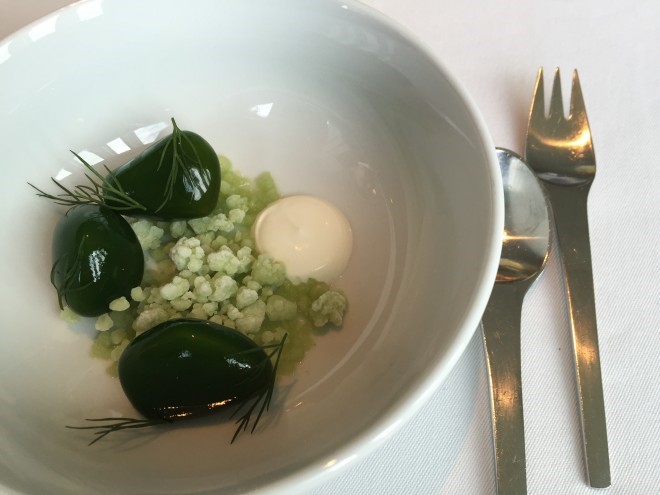 "Dillstone" (Dill green jelly covered scallops) with Cucumber Granita and Horseradish- Refreshingly sweet with  a bit of sour from the horseradish.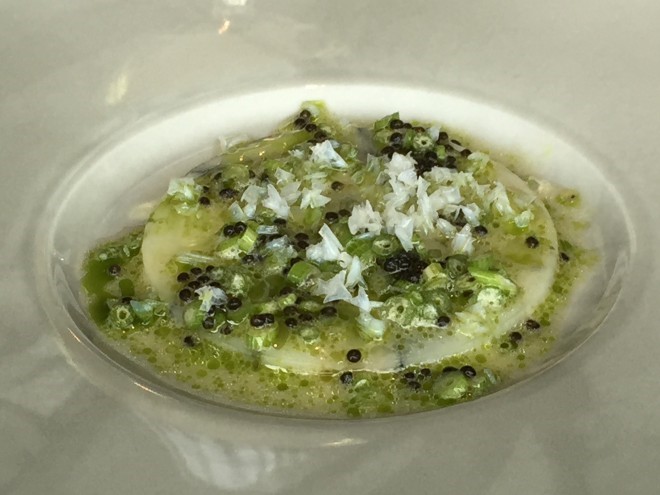 Hake in a buttermilk herb sauce.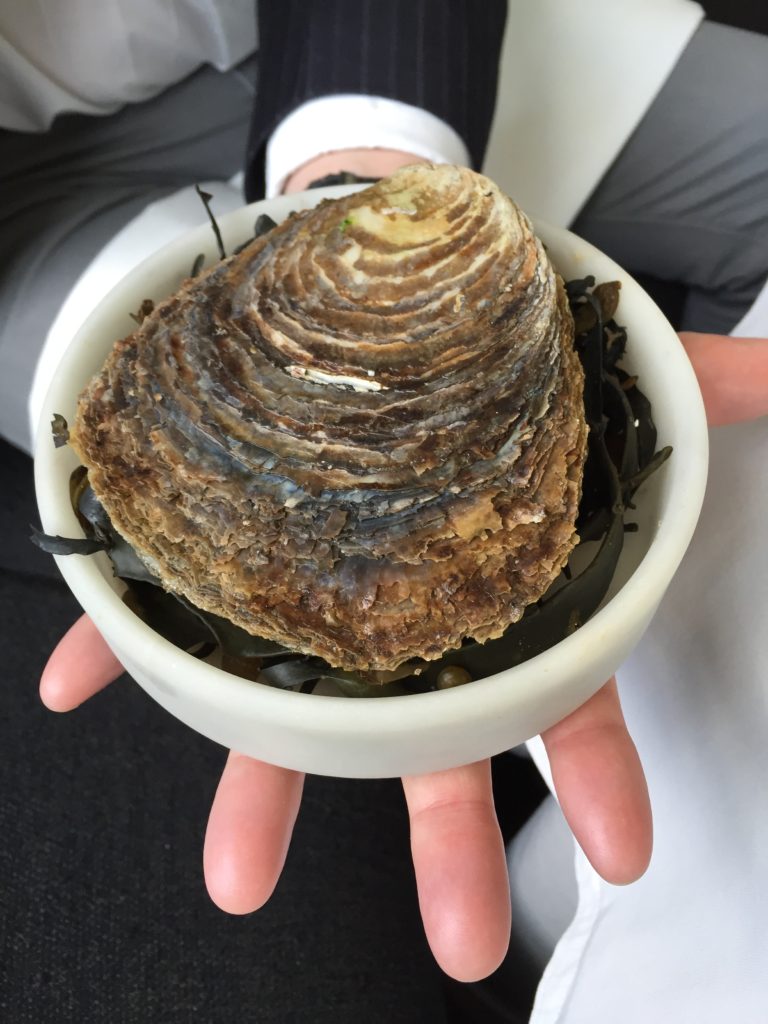 Largest oyster we've even seen! That's Tom's hand for size comparison.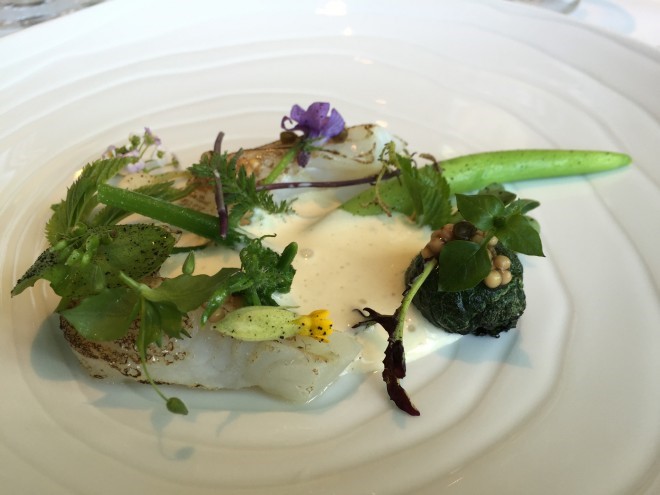 Brill with seasonal touches.
Lamb. This was cut and served at table side by one of the chefs and served with juniper berries and herbs.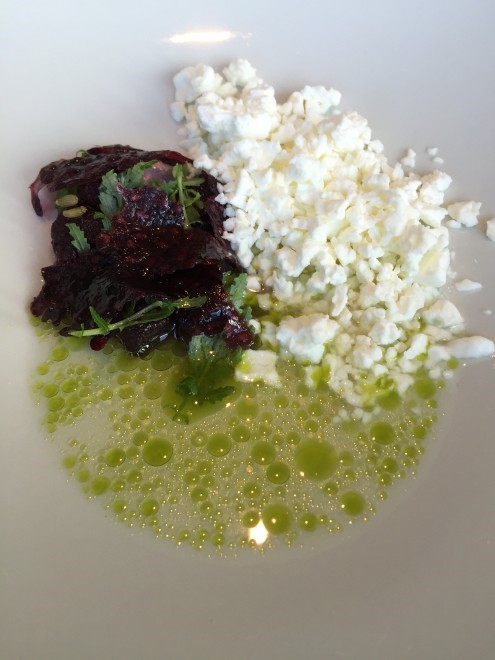 Pear in various forms.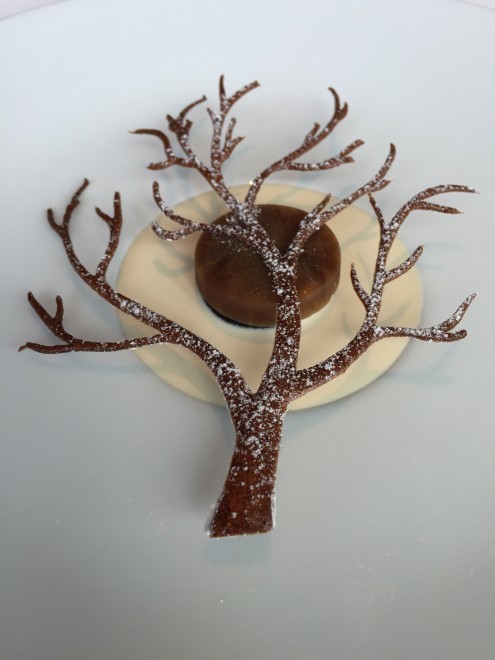 The Naked Tree- dark beer, prunes and beech wood infused cream. Very Nordic!
Lunch and dinner are the same menus, but I really enjoyed the natural light at lunchtime and the views over the park. Geranium is a definite must on any Foodie's List.
Geranium
Per Henrik Lings Allé 4, 8.
DK-2100 Copenhagen Ø
Phone +45 6996 0020
**June 19th, 2018 the full list of the World's 100 Best Restaurants was revealed. This week I will feature  a few of the restaurants we have dined at in the past. Most of our travels are determined by this list every year. These restaurants change their menus 2-4 times per year, so what you see may not reflect the menu of today. Enjoy the technique and creativity of the chef.**
Like and Share With Your Friends: