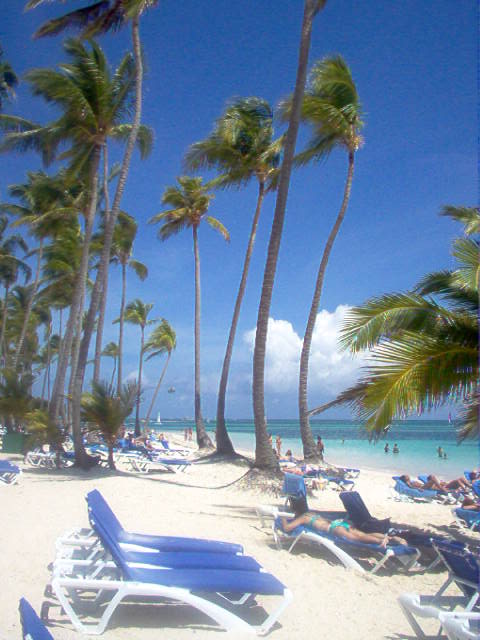 Products to Make Travel Easier
Everyone loves to receive gifts but getting a gift that makes travel easier is the best! As travelers, we are always thinking of ways to reduce our baggage weight, but still have all our necessities. There's a ton of gift guides out there in the internet world, but ultimately it comes down to what you need and what works best for you.
Below are a few suggestions for those that travel frequently or extensively. These are tried and true items that we use on our travels, and they even survived an around the world trip and moving overseas.
Disclosure: Some of the links below are affiliate links, meaning, at no additional cost to you, we will earn a small commission if you click through and make a purchase.
Make Plane Travel Easier with These Items
Neck Pillow
You see plane pillows sold at airports, but they are big and bulky to carry around. The neck pillow is designed to look like a scarf and is adjustable and machine washable.  We highly recommend this for long flights and really cold places like Canada.
Bose Sound Cancelling Headphones
Do you always get the cougher or screaming child right behind you? These headphones can help tremendously. Plus, they are comfortable enough to wear when you are sleeping in your hotel just in case there's an all-night bachelor party in the room next to you.
Compression Socks
Sitting for hours on long flights can be very uncomfortable. You don't want to be the person who pops up every hour, but you also want to keep your blood circulating efficiently. Compression socks can help with blood circulation and keep your legs warm on those cold overnight flights.
Collapsible Water Bottle
I drink a lot of water but carrying water bottles is heavy, and they never give you enough to drink on a flight. Wouldn't it be nice to have a water bottle that's reusable, but didn't take up a lot of room in your bag? This bottle may be for you. With this collapsible water bottle, you just roll it up when it's empty, clip to your bag and off you go until you need a refill.
Travel Healthy
Something I don't see mentioned a lot is how to stay healthy when you are traveling. Preventive measures are your best defense. If you take vitamins, bring them with you. If you take a probiotic, take double what you think you will need. We've been using Advocare products for several years and absolutely love them. If you click on the links, they will take you to each items' product page with ingredients and product fact panel.
Spark provides mental focus and energy. It has a ton of vitamins and some caffeine, but you don't get the caffeine crash that you would normally get from coffee. Spark is great for getting over jetlag.
It's normal to get dehydrated on flights or traveling. These sticks are easy to mix in a bottle of water. The gels are perfect for flights and scuba diving because you won't have as much liquid sitting in your bladder. The rehydrate gels come in a lemon flavor that tastes like lemon merengue pie and the sticks come in a variety of flavors. Our favorites are mango pineapple, Key Lime Cherry and orange.
On your travels you may be introduced to new foods, and eventually your body may not be happy with what you put in your stomach. A probiotic can help avoid stomach distress and keep you enjoying your vacation out there instead of in the hotel bathroom.
Traveling, whether its overseas or to see family, can also be stressful. Oasis is full of antioxidants to help combat stress, keep your immune system normal and help you sleep better.
I've combined all these items together for you in the Travel Happy Bundle on our Advocare website. You can change the flavors, delete items and add others to it if you wish. (Products can only be shipped to a US, Canada or APO address)
If you would like to receive a 20% discount on any Advocare items, click this link to find out more.
Luggage That Lasts
What is the best luggage out there? We've had the best luck with Kenneth Cole Hardshell suitcases. They have stood up to baggage handlers and extreme weather. We've transported wine bottles, glass ornaments and a router without any damage in these bags.
Something you should always bring with you is a backpack. This could already be your carry-on or pack it away in your checked luggage. Backpacks are great for touring around during the day or to handle your overflow when traveling back home.

Special Deals Just For You!
Some of my favorite brands are offering special deals for the holidays, and I want to share these with you!  These are brands that I travel with that are my must-travel items:
COACH– I absolutely love my Coach Crossbody bag! The strap is long enough to swing across my body, and I can be hands free while I take pictures or pet mini ponies in New Orleans! By the way, the coat I'm wearing in the picture is also from Coach.
SEPHORA– Makeup can weigh you down, but the travel size options with Sephora are easy to carry around the world. Use code 2018HOORAY
L.L. BEAN– I've been really lucky with the clothes I bought from L.L. Bean for travel and for work. They have wrinkle-free shirts and also No Fly Zone shirts that are treated with bug repellent. This came in handy in Southeast Asia. Free shipping on orders over $50.
I wish you all safe travels where ever you may roam. Hopefully these suggestions will make your travels easier. If you have other suggestions and/or comments please share in the comment suggestion box below.
Like and Share With Your Friends: