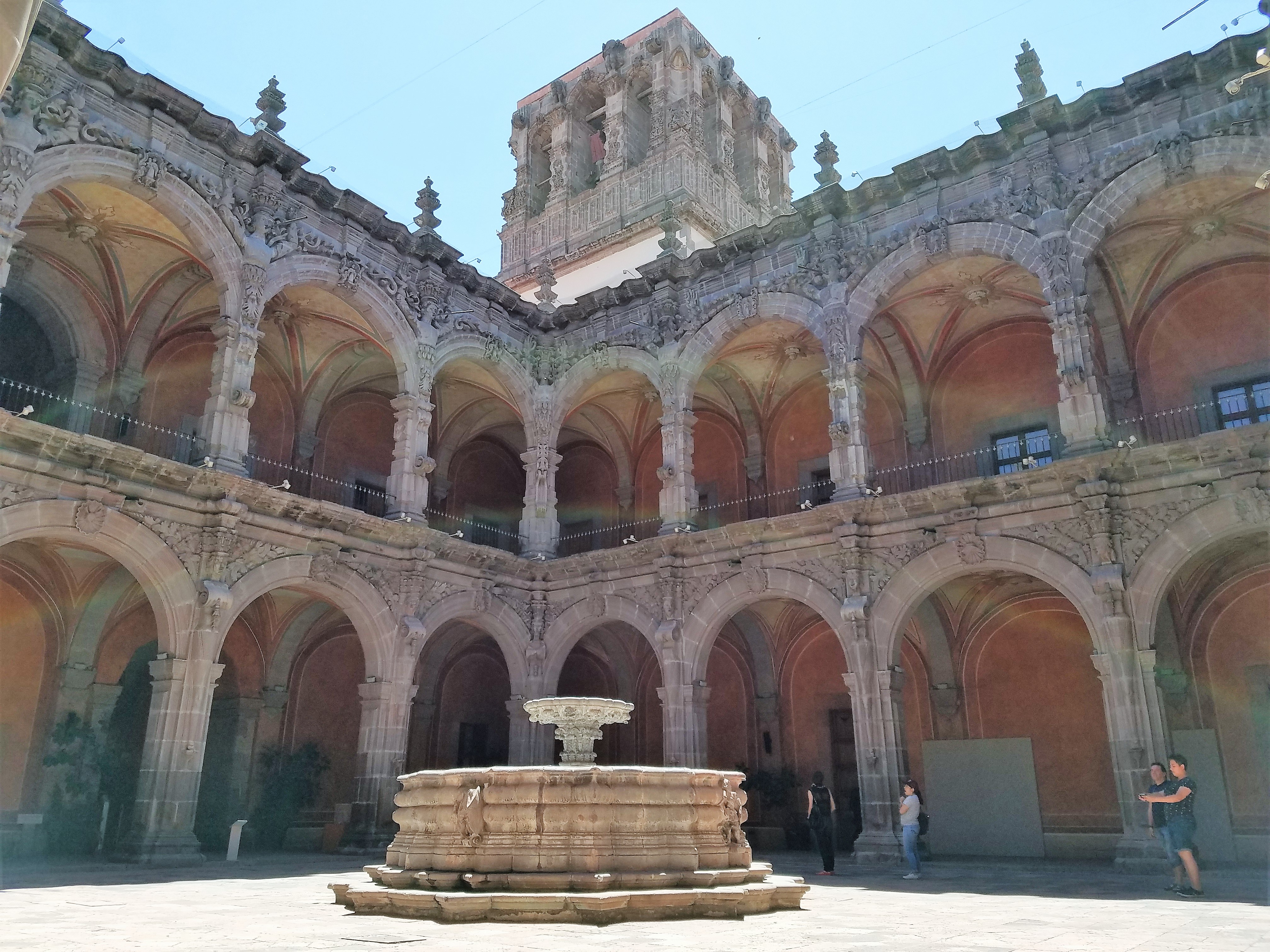 Barroque Style at the Art Museum of Queretaro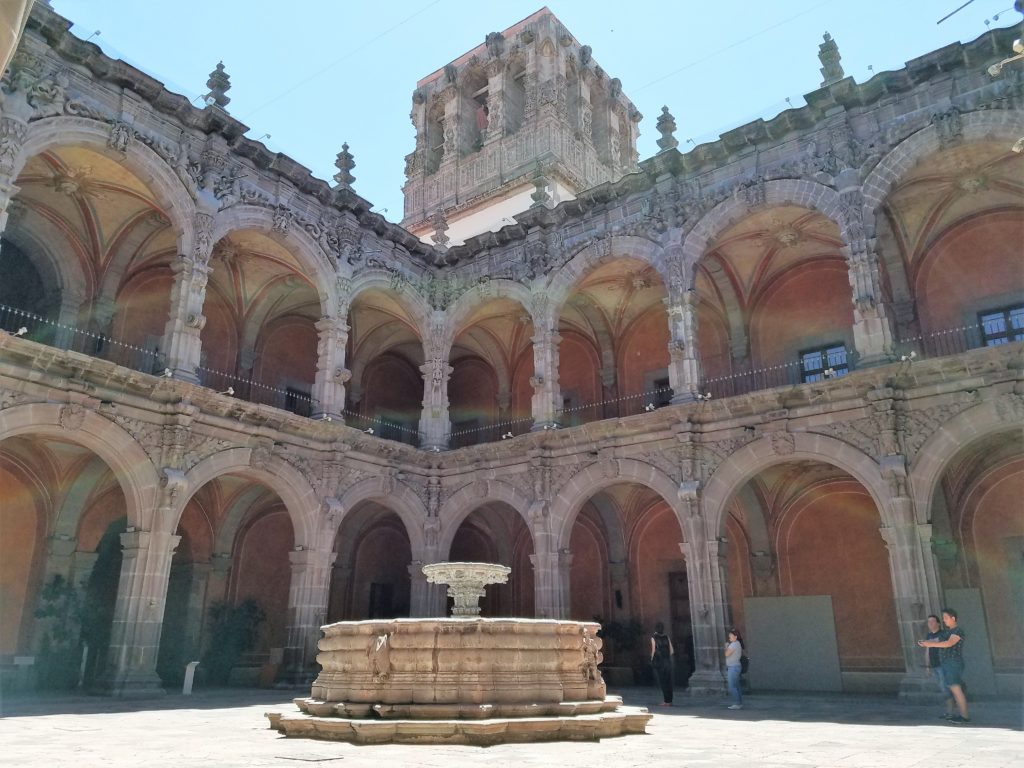 The historical area of Queretaro is a UNESCO World Heritage site studded with beautiful architecture and monuments. The Art Museum of Queretaro, a former convent next to the Temple of St. Augustin, is one of the most beautiful displays of Barroque architecture from the 1700s. Today, it displays artwork from the High Renaissance to modern era.
HISTORY
The convent was built between 1731 and 1743 for the Augustinian province of St. Nicholas of Tolentino of Michoacan as well as the School of Art and Philosophy of the order. The Augustinian order remained in the convent for well over 100 years. In 1859, President Benito Juarez established the Reform Act, and the building became the property of the state. The convent was converted into a military barracks, Federal Palace, finance office and even a post office. This last part was intriguing because we are still trying to find a way to get our mail down here.
In 1987, the building was declared Cultural Heritage by President Miguel de la Madrid Hurtado. It was restored and renovated, and opened its doors to the public in 1988 as an art museum. Today, it is considered one of the most beautiful buildings constructed in Latin America.
ICONOGRAPHICS
If you are into iconographics, or meanings behind the images depicted, here's some details not to miss:
The Fountain represents Christ as eternal life.
The Lower Cloister represents the world and nature and the three stages of man: youth, maturity and old age.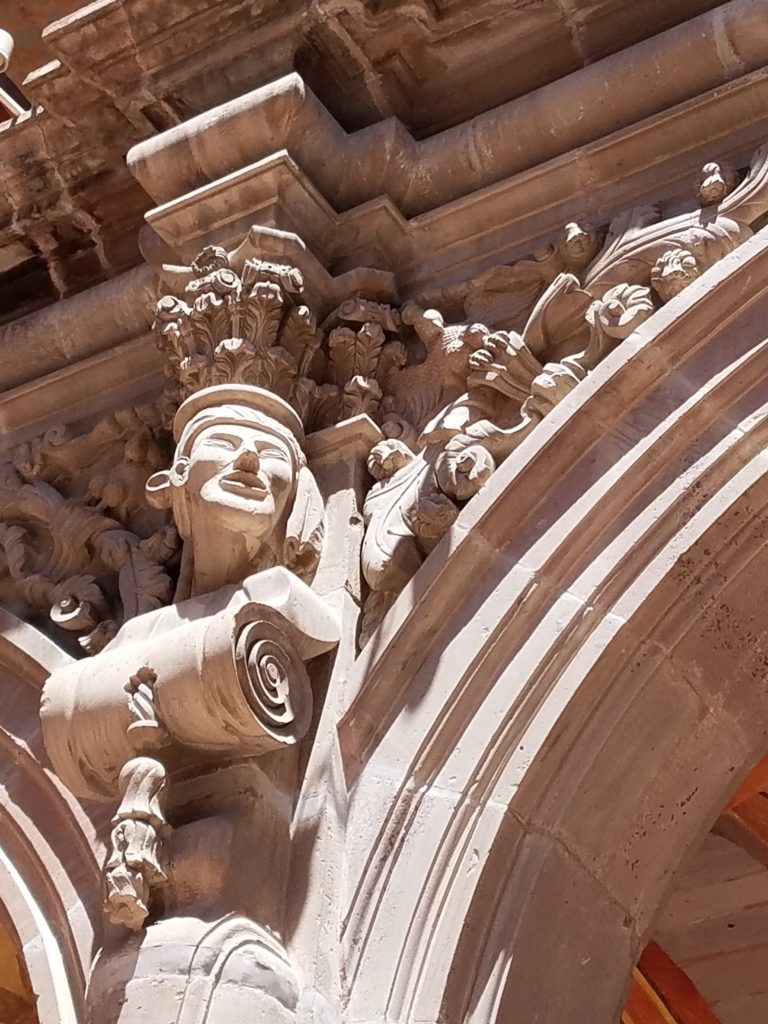 The Upper Cloister represents the church and its ministers. The tubes protruding from the priests mouths are not just for rain water. They also represent the cleansing of the "sins of man".
The sky represents the Kingdom of Heaven.
ART DISPLAYS
The art museum has signage in English and Spanish throughout its rooms. In the upper cloister rooms, artwork  ranging from Mannerism to Barroque display images of the virgin Mary and apostles of Christ. In one of the lower cloister rooms, impressionist paintings line the walls. A photo exhbition depicting Mexican life and landscapes during the 1930s was a favorite of mine.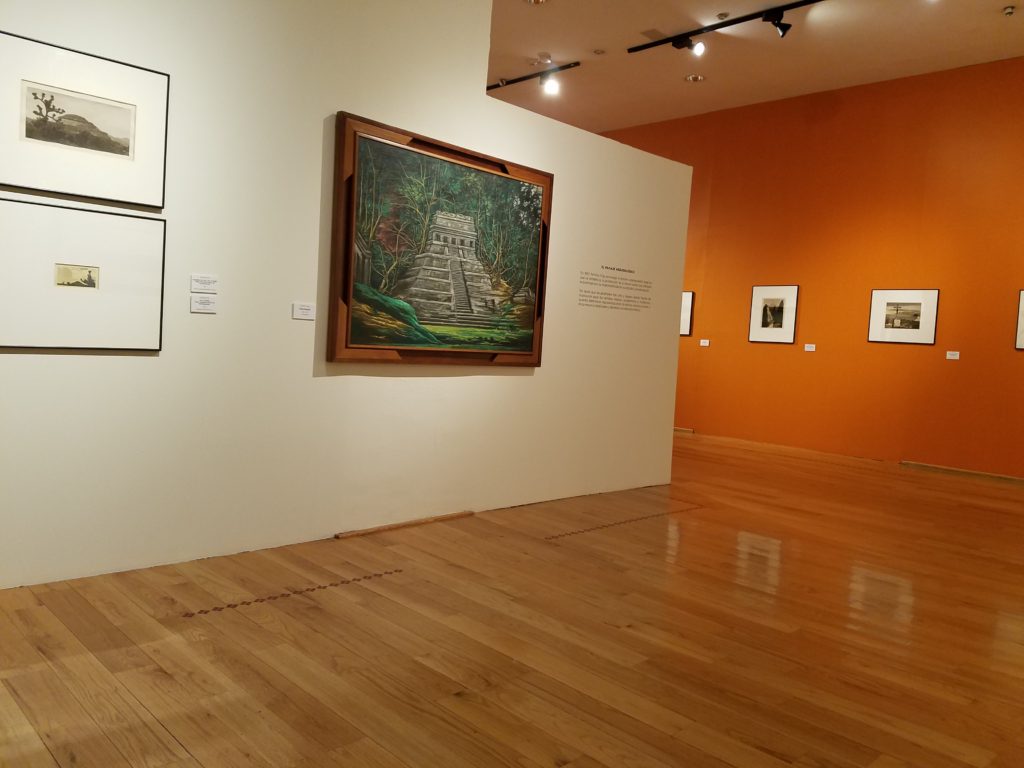 I'm not sure if photos are allowed, but I snuck a photo in when the security guards were changing for their breaks.
The art museum doesn't take long to go through, and operates with donations instead of an entrance fee. It's well worth a visit to marvel at the beautiful Barroque architecture and view pieces of history displayed in its cloisters.
Like and Share With Your Friends: